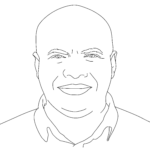 Kondo-François Aguey-Zinsou
Professor Kondo-Francois Aguey-Zinsou is based at the University of Sydney where he develops hydrogen technologies. He is director of H2potential a hydrogen advisory firm. He co-leads several international hydrogen research consortiums, and advises countries on their pathways to hydrogen.
Articles
How Australia can catch up on clean energy transition
2023-05-24
In the face of global warming and the limited capacity of renewables, Australia squandered its hydrogen opportunity. What can we do to catch up on the clean energy transition?
Kondo-François Aguey-Zinsou